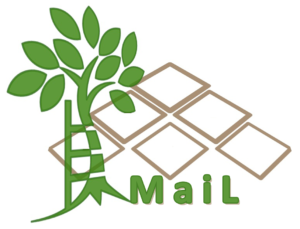 The consortium structure is based on three fundamental pillars which complement each other, as represented in the following sketch. The expertise of each member of the consortium is of great importance for the implementation of the project, which is ensured by the intersectoral collaboration between the academia as high level research entity and the private sector as an entity of applied science. Towards that Private sector will act complementary to the academia, by offering state of the art industrial equipment, enrichment of teaching material with practical examples and opportunities to apply skills and knowledge to real business problems.
The multidisciplinary and competent consortium is formed by six partners from four European member states, gathering the expertise required for mapping and assessing the MLs as a potential CO2 tank. The partners cover all areas of knowledge required to implement and analyze the proposed project, where sufficient background in forestry, environmental policy framework and RS is necessary.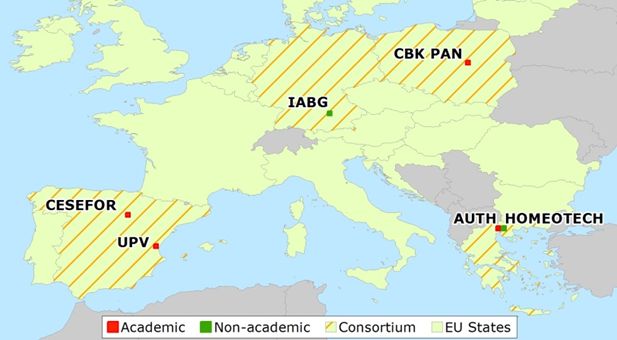 Furthermore, the four Member States due to their spatial distribution are covering almost all the climatic and biogeographical zones of Europe. This ensures a broad area for the project application and also a greater future utilization of the project results. All partners are well established, operating continuously for more than 15 years in their regions. Thus they possess stability and good connections with local and regional stakeholders (administration officers, policy makers, land owners etc.) that can potentially support the project collaterally and facilitating it if deemed necessary.
Through staff exchange from different disciplines, new and existing knowledge will be shared amongst the consortium, staff members will develop new skills, and stronger bounds will be forged between the academic and private sectors.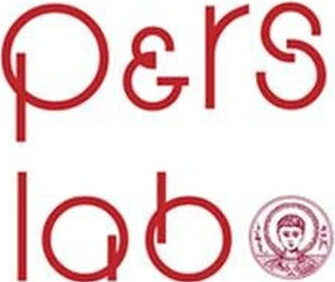 The Laboratory of Photogrammetry and Remote Sensing (P&RSLab), School of Rural & Surveying Engineering is well known for its research in Remote Sensing, GIS, Essential variables, GEOSS applications development, web visualization tools, dashboard development, big data handling and EO applications. Furthermore, P&RSLab has provided training and participated in capacity building activities in the aforementioned fields. During the last 10 years, the AUTH P&RS-Lab has participated in 73 funded research projects, providing scientific expertise and services to areas of GIS, Remote Sensing, web visualization tools, big data handling, augmented and virtual reality applications, medical imaging applications, risk modelling and mitigation models, and GEOSS brokering tools, accounting for more than 7M€.
P&RSLab exhibits good quality research in several areas of Photogrammetry and Remote Sensing with more than 70 scientific publications and papers in national and international journals and conferences over the last 5 years. Finally its research staff has received numerous personal awards and scholarships and Lab activities have received substantial coverage to the national media with more than 10 extensive article references to the written and electronic media over the last 5 years.
P&RSLab's equipment include among others a mobile mapping system, laser scanners, UAVs, high resolution cameras, high-end workstation for big data processing, remote sensing and visualization, and state-of-art GIS.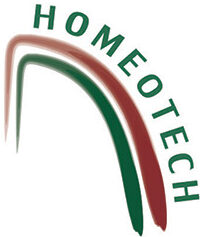 HOMEOTECH is a private company that elaborates studies, provides consulting services and support on environmental management issues. It addresses public and private entities, local government bodies, universities and research institutions, as well as individuals.
The company was founded in 2002 in Thessaloniki, Greece. Since then it is continuously growing, broadening its economic objectives as well as its technical interests. Human resources have also increased correspondingly, which now comprises of 12 staff members and several external collaborators.
The mission of HOMEOTECH is to collect, process, analyze and present data relating to forests, natural environment and landscape. The company provides high quality services related to the protection and development of forests and natural environment in general, as well as landscape restoration and aesthetic enhancement.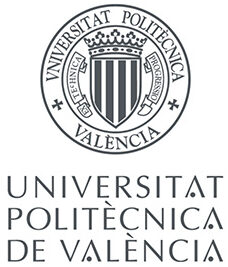 UPV is a public technological university with about 33,000 students, actively involved in international cooperation, mobility and research projects. UPV offers 39 undergraduate programmes, over 80 official Master's degrees and 30 Doctorate programmes. The GeoEnvironmental Cartography and Remote Sensing research group (CGAT) is a multi-disciplinary research group at the Department of Cartographic Engineering, Geodesy and Photogrammetry at UPV developing geoinformation technology tools based on remote sensing, GIS and LiDAR processing to analyse and map the territory, and their application in the study of the environment and natural resources and risks in its broadest sense. CGAT-UPV has lead and participated in numerous research projects at national and international levels, and collaborates with research groups analysing forest structure, coastal dynamics, change detection and geodatabase updating. More information available at http://cgat.webs.upv.es.

Industrieanlagen Betriebsgesellschaft IABG mbH (Germany); was founded in 1961 and has currently about 1000 employees with around 80 experts in the department for optical and radar based Earth Observation and Geospatial services. The IABG Headquarter is based in Ottobrunn, close to Munich and the Geospatial Team is located mainly in Dresden. The multidisciplinary team provides services in the fields of security, cadastre, land use and land cover, agriculture, multihazard risk management and climate change impact monitoring. The IABG innovation team develops state-of-the-art applications based on object-based image analysis and deep learning approaches, a subdomain of artificial intelligence that has proven to be an adequate concept for analysing large volumes of data (big data). Our Radar Competence Team uses data from the European Union's Earth observation programme Copernicus to analyse large-scale change analyses. Within the joint MAIL project, IABG's focus is on the identification of marginal lands using Sentinel 1 data complementary to the optical Sentinel 2 data to enable multi-sensor analysis across Europe.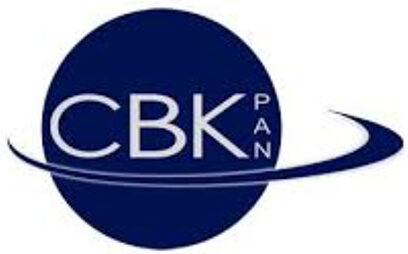 The Space Research Centre of the Polish Academy of Sciences (CBK PAN) was established in 1977 as a research institute focused on terrestrial space, the Solar System and the Earth using space technology and satellite techniques. CBK PAN has participated in numerous space science missions in collaboration with: Roscosmos – KORONAS-F, Phobos-Grunt; NASA – IBEX, Chandrayaan; ESA – CASSINI, MARS EXPRESS, ROSETTA; CERN -DEMETER and TARANIS; as well as in Earth Observation (EO) programmes: GMES/Copernicus, SWEX and SMOS mission. CBK PAN is the leading Polish institution in the field of space research and its applications in geosciences and technology development, it also acts as an expert for the Polish government. CBK PAN employs 200 people, developed 210 projects and published 350 scientific papers in last 5 years.
EO department focuses on optical and radar image processing and classification – looking for new land cover descriptors and algorithms: for global land cover mapping, crop delineation, automatic change detection in urban fabric, automatic mapping of burnt areas, looking for alternatives source of data for land cover classification: night or winter images. CBK PAN acts in fields of natural hazards assessment – forest fires and floods, climatology – cloud and snow monitoring and ecosystem services monitoring.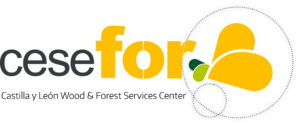 Cesefor (a private non-profit Foundation) is a service centre for the promotion of forestry and forest-based industries, originally within the Region of Castilla y León (Spain) but today with a national and international remit. Cesefor aims to contribute to rural development through its projects, addressed to increase competitiveness and sustainability of forestry industries that use regional forest resources. In order to do this, Cesefor brings together a range of services: capacity building, consultancy, training and R&D projects.