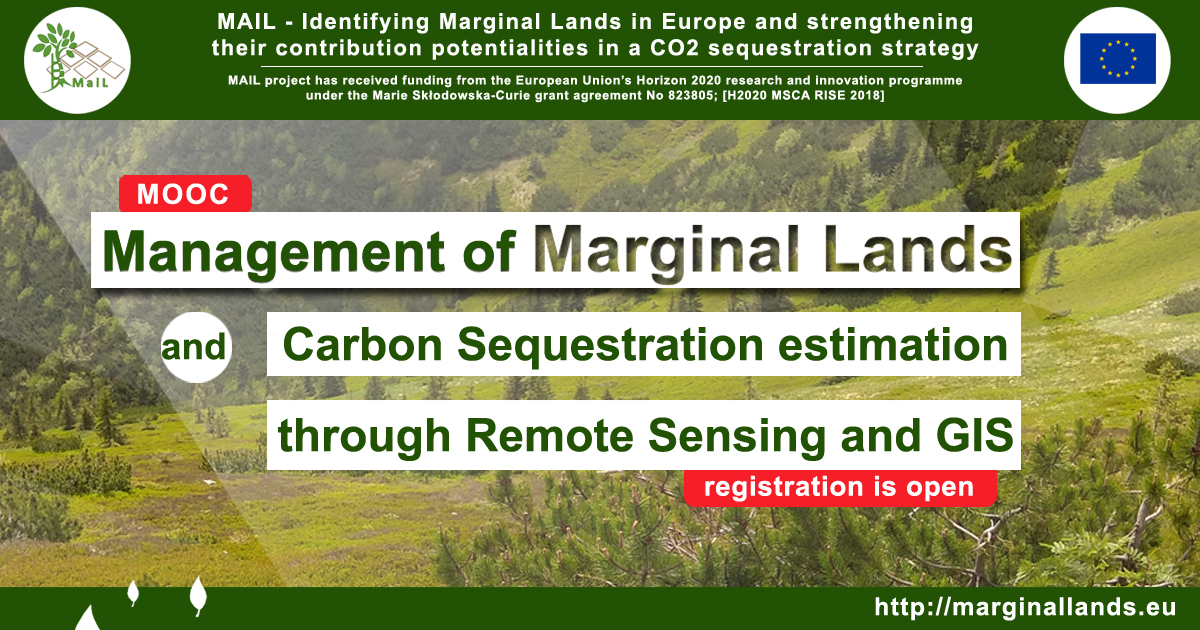 Do you want to know what Marginal Lands (MLs) are? Are you interested in applying the latest remote sensing techniques?
In this MOOC, you will learn:
The definition of MLs;
A methodological proposal for the identification and classification of MLs;
A short review of forest biomass estimation with optical sensors, RADAR and LiDAR;
A proposal of carbon calculation; and
An introduction to the MLs management application created in GEE in the framework of the project.
During the course, we will give you some recommendations for manipulating large datasets, and we will teach you how to work with the Mail Geoportal application as a user. All this with the aim that you will be able to better understand the concept of MLs and will be able to analyze large MLs extensions in a fast way.